Get a Quote For Your Next Fence
OUR MISSION is to provide our customers with quality product and workmanship at a fair price, excellent service, and professional integrity. We strive to create an honest and productive working environment for our employees. We practice teamwork and recognize that each customer, employee, supplier, and builder has an important part in making our mission possible.
The staff at Empire was great in the whole experience. The young man who gave us the estimate was on time and had the estimate to us very quickly. The staff in the office was very professional, answering every question and scheduling at a convenient time. The crew who took the old fence down was kind and did the work very quickly. The new fence was installed a couple of days later. The install crew was at our house on time and had the new fence installed in just a few hours. Everyone has been very courteous to us and no one was impatient with us or our questions. The estimate and installation processes were so smooth. It was definitely a pleasant experience. And our new fence looks terrific. We could not be happier. I recommend Empire Fence whole heartedly.
Jeanie Sherrill
20:25 06 Jan 22
Fence repaired and looks great. Naomi was great to work with and very responsive. Thank you!
Rick Richardson
22:15 21 Dec 21
Good company. Excellent workmanship. Had some issues with scheduling a couple of times, but it all got worked out. Excellent office staff.
Drew Breese
19:38 08 Dec 21
Ronda Fikes
16:58 02 Dec 21
They have always given good service
Joyce West
21:18 14 Nov 21
Responsive, professional and a pleasure to work with.The gentleman who came out for the estimate was very helpful with recommendations and brought up issues I never dreamed of. Saved us from frustrations in the future.I love how they use technology to improve customer service and make things easier.The crews were professional and did an excellent job with our fence! They made it looks easy and it just reenforced why I hired this job out instead of wasting weeks of my time trying to save a few pennies installing it myself.
Dennis Hempler
15:25 26 Oct 21
We used Empire Fence to replace the privacy fence at our Claremore location in September 2021. Nate was our point person thru the entire process. He was knowledgeable, kind and consistent. The fence was replaced in a two day process that was swift and efficient. After installation, you would never know that anyone had been here as there was no debris left on the property. Thank you!
Strength of Mind
16:53 05 Oct 21
We were not supposed to get the fence until later this week. They came out early and then finished on a Sunday. We were very happy with everything all around. This is the 2nd time I have used this company for a fence. Their customer service only gets better each time.
Kelli Braitsch
11:18 08 Sep 21
They did a great job overall but they did delay the start of the project two different times. Happy with the end result.
jay mcelroy
14:57 16 Jul 21
We're satisfied with the finished product , they were lax on follow through according to the e-mails they sent. Promised 4 hours of work a day, and finished in three to four days. It took 5 working days as there was a rain day and Sunday. Started Tuesday , finished Monday.Then we had to have them come back and finish nailing an eight foot section, which they did the next day . When I called their customer service, they said they'd , " work us in " a bit off putting , I would have preferred , " we'll be there tomorrow to fix it!" Just a suggestion .Any way , I give them a three just because they did not work 4 hours a day as promised , two days , Tuesday and Saturday less than two hours combined .
Robert Leston
22:31 26 Apr 21
They took care of me in the end that's what matters most...🙏💙
Brandon Morgan
20:03 14 Apr 21
Six foot cedar privacy fence replaced with adjoining neighbor lot plus additional replacement fencing. Great help by Empire onsite estimator/coordinator, as well as office staff and installation crew. Job well done!
Edward Phillips
15:54 18 Jan 21
Tara Bashaw
02:28 11 Dec 20
Empire installed my fencing about two years ago. With the recent rain we have been getting, I had an area in my backyard that became saturated with rain water. In this area, I kept a large reck of firewood, which gave into the soft ground and collapsed onto my fence. The weight of the stack of firewood had to have been about 800 pounds or more. The fence sustain the load for about a few days before I discovered it. There was no evidence from outside the fence that indicated the fence was bearing such a load. To me, this is proof of a high-quality built fence.
Keith Rowland
16:41 05 Dec 20
Juan Carlos
00:48 25 Nov 20
This was this third fence I had Empire install and it was the first wood privacy fence. All aspects of the process went smoothly. Everyone was friendly and professional, and the installation crew did an outstanding job. I highly recommend Empire Fence for any fence install.
My second time using Empire in 16 years, had them replace my worn privacy fence with FenceTrac and Round Rail. They did a great job installing both fences and making a return visit to cleanup a few thing on the fence I saw...just cosmetic stuff on the color.
Bythe Boyd
15:17 20 Oct 20
Empire was very professional. Couldn't be happier with the results. They were one of the higher quotes I received but the overall quality made it worth every penny. Would highly recommend them.
Peter Vandergriff
12:14 16 Oct 20
Thank you Empire Fence for doing an excellent job installing our privacy fence. We are so happy with it. Our dog was confused when we just opened the door to let him out. He just stood there and looked at us. He was waiting for us to put a leash on him. Now Batman can roam free without a leash.Thank you again for an awesome job.
Cecelia Anthony
19:31 07 Jul 20
Great Customer service. Have a pending appointment.
One of your teams (David Campos, Luis Campos and David Davenport) came out and finished my fence. They were very polite and did a very nice job. Thank you.
I Patty Phillips
18:10 15 Jun 20
I've been working for Empire Fence for the last couple days. So far seem to be a great company who appreciates the hard work put in by employees.
Brandon Barker
16:34 05 Jun 20
Empire Fence is great to work with. We have used them multiple times and they are always on time, do quality work and stand behind their quotes. Will use them again.
Jeanie Tinker
20:17 27 May 20
Empire fence did a great job. The fence look wonderful. They where kind and courteous when discussing what I needed. They showed up when they said they would. The project was complete quickly. They made a point to remind me to put up my dogs. They will be my fence guys next time I need something done. I will be recommending them to all of my friends.
Amber Finley
23:19 05 May 20
I just did a 6ft privacy and the guys that built my fence were amazing! Highly, highly recommend... Im done shopping around for fence guys, I'm an Empire customer for life!Bill Chance
William Chance
13:08 05 May 20
Very impressed with their level of service and craftsmanship. They were on time everytime, and communicated when arriving on site. The crew was polite and worked hard. Job was even completed ahead of schedule even after a change in design.. A+++ and highly recommended!
Toni Grossardt
01:45 19 Feb 20
Great work at a great price!
Rocco Ward
00:03 11 Feb 20
We love our new 6 ft. Privacy fence on steel posts! It's beautiful. The six inch cedar pickets are wonderful. Empire did a great job!
Kevin Pilger
04:23 12 Dec 19
From the beginning it was a great experience. Always on time and communication was great. The installers are very friendly and didn't tear up my yard. Fence looks awesome and I would recommend getting the metal gate with wood. It is super tough and they build on site. Easy transaction and will recommend to everyone.
Michael Chapman
22:41 06 Nov 19
My fence is beautiful! Installers were courteous, and I left to let them do their job. When I got got home, the job looked great and I appreciated the cleanup.
Tami Price
23:26 11 Oct 19
I called Empire due to an emergency situation with my limited access gates and they had a technician on my property in less than 24 hours. He had us back up and running in just a few minutes. Very impressed and highly recommend!
Leanne Simmons
17:47 09 Oct 19
We were really impressed with the work Empire Fence completed for us. They came out exactly when they said they would and gave us a no oblligation estimate. We scheduled the repairs and they responded quickly. They scheduled a date but had to reschedule due to inclement weather. They were out the very next day. Construction of the fence went quite quickly and we believe the fence looks terrific! They used good quality cedar and the fixtures they used were also of higher quality. Would highly recommend!
Christopher Keele
18:13 30 Sep 19
They arrived first thing in the morning on the scheduled date, worked quickly and carefully. We didn't expect them back until two days later, but they returned the next morning to begin construction once the posts were set and finished the next day. Three days total. The gentlemen working on the fence were all polite, professional and very nice. We have heard so many horror stories from people hiring small companies to save some money on a fence only to get poor quality and a finished fence 4 months after starting work. We couldn't have been happier with our service from Empire. Will definitely be using them in the future! Thank you guys!
Brenna Rider
12:48 10 Sep 19
Great job on our fence! Extremely professional. Office staff is also terrific!
Rebekah Woods
22:41 13 Aug 19
Empire Fence did a fantastic job on installing my fence. The gentlemen doing the install were very professional. They answered all questions and made sure that I was happy with the results. I recommend Empire Fence. Great job!
Cheryl Parsons
22:33 18 Jul 19
Installed new privacy fence at my house. they were very professional and courteous.
Christopher Morecraft
21:35 12 Jun 19
Yo I'm Redeemed
02:48 11 May 19
Ray came out to look at my fence today, I thought I was going to need an entirely new fence, but he took a look and told me I really just needed a couple of posts replaced and that the fence itself was in good shape. I appreciated his honesty and will definitely do business with Empire and recommend them in the future!
Erin Hadwiger
19:14 16 Apr 19
I bought a brand new home in August 2018. My builder chose Empire fencing for my backyard. Months later I noticed there were 2-3 posts that were out of place so I called Empire's main line and an extremely professional and kind gentleman named Kevin put me on the schedule and they repaired my fence at no cost! They did a flawless job! I am highly satisfied with their exceptional service and world class care for their customers!
Excellent customer service, wonderful communication and superior job quality.
Quality work, we will use you again. Thank you .
Carla Alsup
14:16 04 Oct 18
GREAT EXPERIENCE. I was impressed with how quickly they got the fence up! When their representative came out, he was very knowledgeable on all options and explained the best option for me. No pressure to spend a ton, and was incredibly helpful. Once they came out, they installed posts in just an hour and half. Super impressed at how quick it went in. Once posts were set they came back out and had the fence up and finished right after lunch. Great communication, easy to pay, great company, great job!!
Brady Neece
15:42 18 Sep 18
Profesional work crew did an excellent job. After noticing a small error it took only one phone call and supervisor came out to see the problem directly. The problem was taken care of without any excuses. The result is a fence we are proud of and easily recommend Empire Fence for any fencing needs.
James Cook
20:24 15 Aug 18
Probably the best fence company in Tulsa from the front office to the work crews. Go out of their way to build the best fence possible. Been around more than a few fence co s and empire is really top of the crop. If you need a new fence or repair,. Don't waste your time or money with anyone else.
redmachine58
18:56 13 Jul 18
Nathan was extremely helpful on getting us pricing and information on how to take care of our fence. I would highly recommend using Empire fence based on the caliber of their employees!
Craig Blonsky
17:55 11 Jul 18
Good quality workStaff did good quality work on my fence. Really sturdy gates. Office staff was professional and courteous every time I called. It took a little back and forth to get all the pickets right but Empire came through. Very happy with my fence
Fast and professional. Exactly what I expected. The crew was courteous and went above and beyond. My backyard looks like an exhibit at the zoo now. Love the black chain link! Do it!
Jacob Wiles
21:39 29 May 18
I called Empire Fence and scheduled an estimate visit. The owner came out and walked the property with me, listening to our needs and made suggestions as to the fence layout and design. The Empire crew arrived as scheduled to install the fence and did a great job. Most importantly to me, they cleaned up after themselves and ensured all the concrete around the posts was covered up with dirt so I wouldn't cut up my legs when the weed eater slings rocks around in the summer! We love our finished fence and, once again, the owner contacted us to ensure we were pleased and even came out to inspect the job his crew did. I'm happy to recommend Empire Fence to anyone looking for excellent quality for a fair price!
Andy Riggs
17:32 25 Apr 18
Empire Fence is THE BEST! They came out quickly after I called to ask for a portion of my fence to be put back up after the bad winds. The crew did a great job and the repair looks GREAT!!! Highly Recommend
Kristal Mitchell
20:09 06 Apr 18
Called to schedule a bid on new privacy fence. Ray arrived on time, inspected our existing privacy fence, then said he didn't at all think we needed a whole new fence, just a new cap and stain. We were stunned by his honesty, which is so rare in today's society of "out to get whatever possible". Thank you !!
D C Harris
19:53 13 Mar 18
Nate and Sandy were very responsive to all our needs, questions, and concerns. While other reviews complained about estimates never being done or taking too long or the project taking longer to finish than anticipated, I find those hard to believe. Used their "fence estimator" tool online. Got an e-mail from date the next day. Sandy went out to measure within two days of that. Despite it being Christmas three days after that, we had our estimate within five days. Sandy worked hard with us to address some difficult spots. These included custom cutting pickets around a downspout and to fit stepped brick on an arched gateway. Once we said go they began within two days and were done after three. There were a couple of small issues which Sandy addressed immediately. Everything looks amazing. We are very happy and highly recommend Nate, Sandy, and the Empire Fence crew!
Empire Fence has been a valued trade partner with Capital Homes for over 10 years. We appreciate their professional and timely installation process and their special attention to detail. We are grateful for Empire's quick response to some last minute requests which resulted in completed homes, thus closing on time.
Great company with quality employees. They installed our fence that included custom Ameristar iron gates and my family LOVES it! Would highly recommend.
Ashley Downs
20:47 02 Nov 17
Nate and the installers did an excellent job with our fence. From coming out quickly to look at the job to emailing the estimate within a day or two and then installing within 10 days, we were beyond pleased with their service!
Jason Long
00:43 08 Aug 17
They gave me a quote quickly then it took about a month to for them to install due to it being a busy time, which I understood. After the fence was finished I checked it out and there was some places where they didn't staple my chainlink to the posts. I called 3 times to have them come out and they still have not came out or try to call me back.
Allison Shepard
01:32 05 Aug 17
My wife and I had an Empire wood-post, wood-picket fence installed for our new home. We worked with Nate, and he was very helpful and efficient with our time and budget. Because of rain, the fence was delayed a couple days longer than planned, but once it was installed, it turned out really great and we are very pleased with the end result! Would definitely recommend Empire fence.
Spencer Aston
03:26 25 May 17
I asked for a quote from three different fence companies in Tulsa and Empire Fence Co. was the only one that fulfilled my request. Nate with Empire was quick to respond to my emails and calls. I had to deal with a neighbor who did not want me to build a fence and a HOA that kept changing my proposal. Empire had my back the whole time. They were great to work with!
Daniel Dunlap
13:23 16 May 17
Knowledgeable and caring customer service.
Anton Hubl
05:09 07 Feb 17
Our HOA had a fence recently done by Empire. Drive by. It looks great and our members are happy with the result. We will always use Empire and Nate for our Fencing needs. Mission Gardens HOA near 111th and OLIVE in Broken Arrow - Fence is on the North Side
Ripped Off
22:05 07 Dec 16
Empire Fence recently engaged to build a homeowner association fence along 81st Street which included a brick footing and a capped and trimmed. stained cedar fence. The fence is beautiful and Nate Downs, with Empire, was helpful in accommodating our homeowners' needs and professional in creating a fence that met our needs. The project took a bit longer than we expected but I would recommend Nate and Empire Fence to other homeowner associations or to individual homeowners.
Jeannie Sacra
19:32 20 Jul 16
Companies Trust Empire For Residential & Commercial Fence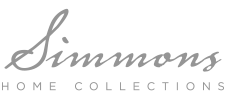 Why Empire Fence
As the Largest Residential Fence Company in Northeast Oklahoma… we offer property owners several advantages.
Professional Project Management
35+ Hardworking Team Members