Get a Quote For Your Next Fence
OUR MISSION is to provide our customers with quality product and workmanship at a fair price, excellent service, and professional integrity. We strive to create an honest and productive working environment for our employees. We practice teamwork and recognize that each customer, employee, supplier, and builder has an important part in making our mission possible.
Companies Trust Empire For Residential & Commercial Fence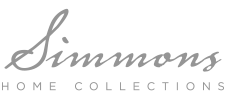 Why Empire Fence
As the Largest Residential Fence Company in Northeast Oklahoma… we offer property owners several advantages.
Professional Project Management
35+ Hardworking Team Members