Building Fence in T-Town Since 1955
OUR MISSION is to provide our customers with quality product and workmanship at a fair price, excellent service, and professional integrity. We strive to create an honest and productive working environment for our employees. We practice teamwork and recognize that each customer, employee, supplier, and builder has an important part in making our mission possible.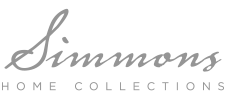 Builders
Executive Homes
Simmons Homes
Shaw Homes
Capital Homes
Home Creations
Owasso Land Trust
Rausch Coleman Homes
S + K Multifamily Homes
Property Frameworks
Old School Homes
Epic Homes
Concept Builders
Gibson Homes
Artisan Construction
Perry Hood Properties
Village Homes
Cheerokee Builders
Silvercrest Homes
Boos Builders
Lee Signature Homes
Tocara Custom Homes
Organizations
City of Broken Arrow
Tulsa Public Schools
Oklahoma Air National Guard
American Environmental
Roark Landscaping
Port City Metal Services
Akdar Shrine
E-Pumps, Inc.
Oklahoma Central Credit Union
Industrial Oil Unlimited
Church on the Move
Victory Christian Church
Tulsa Little League Baseball
Oklahoma Baptist Homes for Children
Midtown Kia
Royal Arms Apartments
The Greens at Owasso
Tom's Outdoor Living
BOK Center
Tulsa Expo
Landmark Outdoor Services
The Patriot Golf Club
General Contractors
Flintco
Mahattan
Cowen Construction
Nabholz Construction
West Construction
Oklahoma Commercial Construction
Homeowners Associations
Bailey Ranch Estates / Sawgrass Park HOA
Rushbrooke HOA
Bel Lago HOA
Stone Canyon HOA
Park Meadows HOA
Chisholm Ranch HOA
New Bedford HOA
Silver Creek HOA
Forest Creek HOA
The Crossing at Jefferson Heights HOA
A Foundation of Integrity
One of the true pioneer fence companies in Tulsa… Empire Fence has been a family owned and operated business since 1955. Since its inception, our vision and core values remain the same.
We are committed to a foundation of integrity by offering customers quality products and excellent service at a great price.
From small beginnings, our family has watched God bless our company and grow it into the largest T-Town fence company and one of the largest fence companies in all of Oklahoma. Leaving behind a strong legacy built on personal professionalism – Owner and Founder of Empire Fence, Bob Richison, passed the baton of leadership to his grandson Nathan Nelson who serves as the company's President.
When our family first started Empire Fence, we began with a handful of employees installing mostly chain link fence for residential properties. Now – 66 years later – Empire employs over 35 hardworking team members, and we offer a variety of fence style options in order to satisfy the needs of both residential and commercial customers.
Our expanded product line in the last few years has focused on products that are more sustainable and long-lasting. We have quickly become a regional leader for Gate Automation & Access Controls. More and more of our customers are choosing galvanized steel posts for a longer lasting privacy fence. And the FenceTrac product family has opened up all new possibilities in fence design. Empire is forging the way forward for tomorrow's security and privacy needs and will continue to serve the community with the area's best fencing solutions.
Get a Quote For Your Next Fence