Get a Quote For Your Next Fence
Empire Fence is on a mission
 to provide Bixby property owners with the best, most affordable and highest-quality fencing money can buy. We want to build your next fence. Our team of fence professionals has created the best fence company in Northeast Oklahoma by serving customers better.
Learn more about Empire Fence ›
Eric Weiss
★★★★★
Had my gate and about 12' of fence replaced on the side of my home. Ryan and Eric did an awesome job! Super professional and terrific craftsmanship. Extremely happy with their work.
shane mayhugh
★★★★★
Rick is the man!
Seth Curry
★★★★★
Their communication was great and completed the project quickly. I highly recommend.
Rick Lang
★★★★★
Everyone I talked and dealt with were very friendly and professional. They did a great job on our fence and we are very happy. Rhonda was very responsive and helpful, in particular.
Pumpkin Seed
★★★★★
A lot of customers with years of experience. Communication & problem -solving skills are very good although longer waiting time because of the storm at that area & other things to get appointment & to get installed . We like the fence which is nice ,done by crew with administration team members.Good Job!
Mark Fischer
★★★★★
Sabre was excellent in working our tight schedule in, from estimate to completion. Could not recommend a better company through all the staff that helped make this go smoothly.. Thank you once again.
Michael Spradlin
★★★★★
I've had different fence "people"/companies over the last couple months say they would do this and do that and they've never done it..I called Alex at Empire; the same week as a storm that wiped out half the trees in tulsa and I'm sure a ton of fences she came through!!! She gave me one option that wouldn't work and then came up with another and created a customer for life!!! I will always use Empire Fence for any project and will recommend them to anyone!!!!
John C Wrightsman
★★★★★
Empire Fence was professional from the moment we got an estimate to the final outcome. I was impressed by their honesty and effeciency. Many thanks to Empire for making our fence... a part of our home.
Taryn McCall
★★★★★
They are very good. I work overnights with 2 kids and they installed quickly and quietly. They are also pretty affordable. 11/10 would recommend.
Debbie Lynch
★★★★★
The crew was very professional and very hard workers
Ryan Meadors
★★★★★
Quick service and very informative throughout the process. Pascal and his team did a great good with fence install.
Jerod Cox
★★★★★
From start to finish, the EmpireCrew was professional and proficient. I would use them again.
Amie Farinella
★★★★★
Jeremy is awesome. Beautiful fence. Office very responsive. Will use again.
Carter Ebrey
★★★★★
Les and the rest of the guys at Empire have been a pleasure to work with. Our automatic gate and fence turned out perfect, and I'd have no hesitation in contracting them again.
Mark Hodge
★★★★☆
Very satisfied with the end product and the experience. Would use again.
Katherine Fream
★★★★★
Great service. Stuck to amount quoted. Fast work! Highly recommend.
David Daniels
★★★★★
As note 2 months ago we would always use Empire Fence. We did not have to get other quotes look at other fence companies. Empire fence out paces every other company. Once again their teams responded immediately, providing a detailed quote, and direct communication. Rhonda as always set up and scheduled the locate persons. The install team perfectly aligned the fence with our property lines and installed our new fencing exactly per our wishes. Just a fantastic experience once again. Thank you Empire.
Response from the ownerDavid Daniels, Thank you so much for this five star review! As always, it is a pleasure working with you and look forward to any future projects you may have. We appreciate your business. Have a great day!
Julie Allen
★★★★★
Buddy did a great job. Very friendly, and answered any questions we had. Left the area clean. Picked up all trash and fencing material. Highly recommend
Response from the ownerJulie Allen, We appreciate your positive feedback & comments. We'll be sure to share this with Buddy. Also, thank you for the 5-Star Review & your recommendation!!!!!
Brady Wilton
★★★★★
Very happy with the service, quality, and responsiveness. Would definitely recommend if you need a fence in the Tulsa area
Response from the ownerBrady Wilton, Thank you for the 5-Star Review & your recommendation!!!!! We're so happy that you are very happy! We appreciate your positive feedback & comments. Have a wonderful day!
Sherry Shepherd
★★★★★
Sandy and the crew did a great job all the way from beginning to end. They were all very professional and showed up when they said they would even on the coldest days! My husband and I would definitely use their services again.
Response from the ownerSherry Shepherd, Thank you so much for the 5-star review! Our team strives very hard to do what we say we are going to do & show up when we say we're going to; even as you stated, "on the coldest days." We appreciate your comments & look forward to your continued business.
David Daniels
★★★★★
I cannot say enough about everyone I came in contact with at empire fence. From the team who did the site survey to Rhonda to the installation team. Each group worked with us every step of the way. We installed stained wooden privacy fence on one side and black chain link wooden posts on the other 3 sides along with a pool security gate for our pool. We had a kinda unique situation as we wanted to preserve our gorge directly behind our pool. The survey and installation team perfectly installed the fence as we wished. I will definitely use empire fence for any future needs. Just fantastic
Response from the ownerDavid Daniels, Thank you so much for this review! We appreciate the positive feedback and 5 stars! For our team, it was a pleasure to work along side you as well on this project. We are so glad that everything turned out fantastic for you and look forward to your continued business in the future. Have a wonderful day!
Serving Bixby & The Entire Tulsa Metro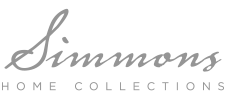 As the Largest Residential Fence Company serving Bixby... we offer property owners several advantages.
Professional Project Management
35+ Hardworking Team Members
Best of Bixby Fence Company
Since our company's founding in 1955, Empire Fence has worked hard to serve the residents of Bixby and surrounding communities with the best in privacy fence and security solutions.
As a family owned business, we are committed to serving families and business owners with first-class fence design and craftsmanship on every job, every time.
Quality & Affordable Fencing in Bixby, Oklahoma
Empire Fence customers enjoy a broad range of fence design and material options. Bixby residents also appreciate our NO DOWN PAYMENT offer making a new fence more accessible and affordable.
Bixby Residential Fence Contractor
Bixby residential fence options include: wood privacy, round rail, ranch rail, chain link, rail with chain link, wood fence with metal posts, FenceTrac, wrought iron, decorative metal, automated gate openers, custom fence design.
Protect your loved ones and your property with a new fence: backyard privacy, pool privacy, pool security, patio privacy, deck privacy, automated entry, and other locations.
Bixby Commercial Fence Company
Bixby commercial fencing choices include: Ameristar fence, chain link security fence, wood privacy fence, round rail or ranch rail fence, chain link fence, rail with chain link, wood fence with metal posts, FenceTrac premium fence, wrought iron or decorative metal fence, automated gate openers, custom fence design.
Where Empire commercial fencing is used: HOA perimeter, industrial security, yard perimeter, retail fencing, restaurant fencing, multi-family properties, pool privacy, pool security, golf course security, railings & walkways, patio privacy, deck privacy, automated entry, and other locations.
Get a Quote For Your Next Fence
Bixby, Oklahoma
Incorporated: 1906
Elevation: 600 ft
Coordinates: 35.960833, -95.878333
Bixby Info
Bixby is a suburb of Tulsa and sits in Tulsa and Wagoner counties. Bixby is home of the Bixby Green Corn Festival. Nicknamed "The Garden Spot of Oklahoma" for its long history of raising fresh fruits and vegetables and for its vast sod farms, Bixby has was named among the "100 Best Places to Live" by CNN. We love helping our neighbors in Bixby with fence construction around their homes and buildings.