Get a Quote For Your Next Fence
We are on a mission
to provide Bixby property owners with the best, most affordable and highest-quality fencing money can buy. We'd love to build your next fence. Find out why our team has grown into one of Oklahoma's best fence companies.
Learn more about Empire Fence ›
Six foot cedar privacy fence replaced with adjoining neighbor lot plus additional replacement fencing. Great help by Empire onsite estimator/coordinator, as well as office staff and installation crew. Job well done!
Edward Phillips
15:54 18 Jan 21
Tara Bashaw
02:28 11 Dec 20
Empire installed my fencing about two years ago. With the recent rain we have been getting, I had an area in my backyard that became saturated with rain water. In this area, I kept a large reck of firewood, which gave into the soft ground and collapsed onto my fence. The weight of the stack of firewood had to have been about 800 pounds or more. The fence sustain the load for about a few days before I discovered it. There was no evidence from outside the fence that indicated the fence was bearing such a load. To me, this is proof of a high-quality built fence.
Keith Rowland
16:41 05 Dec 20
Juan Carlos
00:48 25 Nov 20
This was this third fence I had Empire install and it was the first wood privacy fence. All aspects of the process went smoothly. Everyone was friendly and professional, and the installation crew did an outstanding job. I highly recommend Empire Fence for any fence install.
My second time using Empire in 16 years, had them replace my worn privacy fence with FenceTrac and Round Rail. They did a great job installing both fences and making a return visit to cleanup a few thing on the fence I saw...just cosmetic stuff on the color.
Bythe Boyd
15:17 20 Oct 20
Empire was very professional. Couldn't be happier with the results. They were one of the higher quotes I received but the overall quality made it worth every penny. Would highly recommend them.
Peter Vandergriff
12:14 16 Oct 20
Nick and Carlos did the fence install and were great to work with. I had some questions about the fence placement and they were really good and worked with us. I would highly recommend.
Melvin Briggs
20:11 17 Sep 20
Thank you Empire Fence for doing an excellent job installing our privacy fence. We are so happy with it. Our dog was confused when we just opened the door to let him out. He just stood there and looked at us. He was waiting for us to put a leash on him. Now Batman can roam free without a leash.Thank you again for an awesome job.
Cecelia Anthony
19:31 07 Jul 20
Great Customer service. Have a pending appointment.
One of your teams (David Campos, Luis Campos and David Davenport) came out and finished my fence. They were very polite and did a very nice job. Thank you.
I Patty Phillips
18:10 15 Jun 20
I've been working for Empire Fence for the last couple days. So far seem to be a great company who appreciates the hard work put in by employees.
Brandon Barker
16:34 05 Jun 20
Empire Fence is great to work with. We have used them multiple times and they are always on time, do quality work and stand behind their quotes. Will use them again.
Jeanie Tinker
20:17 27 May 20
Empire fence did a great job. The fence look wonderful. They where kind and courteous when discussing what I needed. They showed up when they said they would. The project was complete quickly. They made a point to remind me to put up my dogs. They will be my fence guys next time I need something done. I will be recommending them to all of my friends.
Amber Finley
23:19 05 May 20
I just did a 6ft privacy and the guys that built my fence were amazing! Highly, highly recommend... Im done shopping around for fence guys, I'm an Empire customer for life!Bill Chance
William Chance
13:08 05 May 20
Very impressed with their level of service and craftsmanship. They were on time everytime, and communicated when arriving on site. The crew was polite and worked hard. Job was even completed ahead of schedule even after a change in design.. A+++ and highly recommended!
Toni Grossardt
01:45 19 Feb 20
Great work at a great price!
Rocco Ward
00:03 11 Feb 20
We love our new 6 ft. Privacy fence on steel posts! It's beautiful. The six inch cedar pickets are wonderful. Empire did a great job!
Kevin Pilger
04:23 12 Dec 19
From the beginning it was a great experience. Always on time and communication was great. The installers are very friendly and didn't tear up my yard. Fence looks awesome and I would recommend getting the metal gate with wood. It is super tough and they build on site. Easy transaction and will recommend to everyone.
Michael Chapman
22:41 06 Nov 19
My fence is beautiful! Installers were courteous, and I left to let them do their job. When I got got home, the job looked great and I appreciated the cleanup.
Tami Price
23:26 11 Oct 19
I called Empire due to an emergency situation with my limited access gates and they had a technician on my property in less than 24 hours. He had us back up and running in just a few minutes. Very impressed and highly recommend!
Leanne Simmons
17:47 09 Oct 19
We were really impressed with the work Empire Fence completed for us. They came out exactly when they said they would and gave us a no oblligation estimate. We scheduled the repairs and they responded quickly. They scheduled a date but had to reschedule due to inclement weather. They were out the very next day. Construction of the fence went quite quickly and we believe the fence looks terrific! They used good quality cedar and the fixtures they used were also of higher quality. Would highly recommend!
Christopher Keele
18:13 30 Sep 19
They arrived first thing in the morning on the scheduled date, worked quickly and carefully. We didn't expect them back until two days later, but they returned the next morning to begin construction once the posts were set and finished the next day. Three days total. The gentlemen working on the fence were all polite, professional and very nice. We have heard so many horror stories from people hiring small companies to save some money on a fence only to get poor quality and a finished fence 4 months after starting work. We couldn't have been happier with our service from Empire. Will definitely be using them in the future! Thank you guys!
Brenna Rider
12:48 10 Sep 19
Great job on our fence! Extremely professional. Office staff is also terrific!
Rebekah Woods
22:41 13 Aug 19
Empire Fence did a fantastic job on installing my fence. The gentlemen doing the install were very professional. They answered all questions and made sure that I was happy with the results. I recommend Empire Fence. Great job!
Cheryl Parsons
22:33 18 Jul 19
Installed new privacy fence at my house. they were very professional and courteous.
Christopher Morecraft
21:35 12 Jun 19
Yo I'm Redeemed
02:48 11 May 19
Serving Bixby & The Entire Tulsa Metro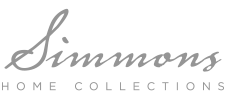 As the Largest Residential Fence Company serving Bixby... we offer property owners several advantages.
Professional Project Management
35+ Hardworking Team Members
Best Bixby Fence Contractor
Since 1955, Empire Fence has grown to become the largest fence company in the Tulsa Metro area, serving the property owners of Bixby with the best fence construction services available anywhere.
Building on a long legacy of serving families and businesses, we are committed to delivering first-class fence design and craftsmanship on every job, every time.
Quality & Affordable Fencing in Bixby, OK
Empire Fence customers enjoy a broad range of fence design and material options. Bixby residents also appreciate our NO DOWN PAYMENT offer making a new fence more accessible and affordable.
Bixby Residential Fence Contractor
Bixby residential fence options include: wood privacy, round rail, ranch rail, chain link, rail with chain link, wood fence with metal posts, FenceTrac, wrought iron, decorative metal, automated gate openers, custom fence design.
Where Empire residential fencing is used: backyard privacy, pool privacy, pool security, patio privacy, deck privacy, automated entry, and other locations.
Bixby Commercial & Industrial Fencing
Bixby commercial fencing choices include: Ameristar fence, chain link security fence, wood privacy fence, round rail or ranch rail fence, chain link fence, rail with chain link, wood fence with metal posts, FenceTrac premium fence, wrought iron or decorative metal fence, automated gate openers, custom fence design.
Protect your visitors and your property with a new fence: HOA perimeter, industrial security, yard perimeter, retail fencing, restaurant fencing, multi-family properties, pool privacy, pool security, golf course security, railings & walkways, patio privacy, deck privacy, automated entry, and other locations.
If your fence is broken, Empire Fence will fix it for you. Our team has crews dedicated to helping people with Bixby fence repair for homes and businesses throughout the area. Here are just a few of the fence repair services we offer: replace missing or broken pickets, tighten boards, fence staining, fix wood rot, replace broken posts, fix sagging gates, gate hardware repair, replace broken latch or hinge, gate opener repair, stabilize sagging, leaning, or warped sections.
Get a Quote For Your Next Fence
Bixby, Oklahoma
Incorporated: 1906
Elevation: 600 ft
Coordinates: 35.960833, -95.878333
Bixby Info
Bixby is a suburb of Tulsa and sits in Tulsa and Wagoner counties. Bixby is home of the Bixby Green Corn Festival. Nicknamed "The Garden Spot of Oklahoma" for its long history of raising fresh fruits and vegetables and for its vast sod farms, Bixby has was named among the "100 Best Places to Live" by CNN. We love helping our neighbors in Bixby with fence construction around their homes and buildings.