Best VerdigrisFence Company
Fencing Verdigris Since 1955
Get a Quote For Your Next Fence
Empire Fence is on a mission
 to provide Verdigris property owners with the best, most affordable and highest-quality fencing money can buy. We want to build your next fence. Our team of fence professionals has created the best fence company in Northeast Oklahoma by serving customers better.
Learn more about Empire Fence ›
Sheona Kania
★★★★★
Great customer service and quality of installation. Price was very fair and with the quote you knew exactly what you were getting.
Lilly Kimrey
★★★★★
We had the best experience with empire fence, from making the appointment for the estimate, through making the final payment. Ray came to look at what we needed, and I knew from our interaction, I would like Empire. Talking with Naomi and Alex in the office, they were each so helpful. Rhonda called to schedule the tare out and install, found out she is my neighbor! Jorge was over the install and came back to fix one area I had concerns with. Going into the office and seeing the family environment they have, made me even more glad we used Empire!
Debbie R.
★★★★★
Ryan did an amazing job with the installation of our fence. He was professional, patient meticulous. He even followed up to make sure that everything settled ok. I will call on Empire for all my fencing needs.
mary kitchen
★★★★★
Great job on our fence. Would definitely recommend this company.
Response from the ownerMary Kitchen, Thank you so much for this 5 star review & recommendation! We appreciate your business.
Lori Richcreek
★★★★★
The crew and super Pascual Fraire got it done fast!Great team all around, from office and field.Thank you!
Response from the ownerLori Richcreek, Thank you! We appreciate your business & the 5 star review!
Jackie Swafford
★★★★★
Professional, friendly crew.
Response from the ownerJackie Swafford, Thank you!
Michael Levy
★★★★★
Empire did a great job from start to finish! We had a wooden fence with metal posts installed into a retaining wall. The coordination with the concrete company was perfect.
Response from the ownerMichael Levy, Thank you! We appreciate your business & the 5 star review!
Misti Rake
★★★★★
Roberto and Maria were the ones that built our fence and they were amazing!! Answered any questions I had and addressed any concern I had!! Our new fence is so beautiful!!! Price was fantastic compared to many other companies we got estimates from as well!
Response from the ownerMisti Rake, thank you for your business! It was a pleasure working with you and are so glad we were able to answer your questions & address your concerns. We're absolutely delighted you're satisfied with your new 6' Dog Ear Cedar Picket Fence on Steel Posts. Please let us know of any future fencing needs. Have a fantastic day!
Ewald Kempa
★★★★★
Great people to work with!
Response from the ownerEwald Kempa, Thank you! We enjoy working with you as well!
Michael S Love, Sr.
★★★★★
Installed 6 foot privacy wood fence
Response from the ownerMichael S Love, Sr. Thank you so much for this 5 star review! We appreciate your business.
The Truth
★★★★★
Rick was PHENOMENAL!! You absolutely couldn't ask for a more polite, responsive, professional, and respectful person! Aside from that, he did an absolutely amazing job fixing our fence! If you need it done right, definitely request Rick!! Empire Fence should be proud to have Rick representing their company!!
Judy Rodrigues
★★★★★
Thank you to Empire Fence for our recent fence install! What a great experience! From Rhonda's lovely personality with scheduling and letting us know step-by-step what to expect, to Jeremy's beautiful workmanship, it was a seamless process. I haven't seen one person do the work of five, the way Jeremy did. He not only installed a beautiful fence, but left our property pristine when finished! Thank you, Jeremy, Rhonda, and Empire Fence!P.S. A shout out to Naomi as well, who has been a DOLL on the phone! Thank you, Naomi for being so fabulous!
Response from the ownerThank you Judy Rodrigues for the kind words & 5-Star Review!!!!! Our team is so happy that you had a great experience. Have a fantastic day!
Bealiser Mujica.
★★★★★
Excellent work on the part of Empire fence together with Mr. Enrique, very punctual and organized in his work. He is beautiful and very well finished in his work project.
K Ford
★★★★★
Best Around!
Response from the ownerK Ford, Thank you!
Charles Ahearn
★★★★★
Rick Villarreal took care of us quick, he went above and beyond for us. The work turned out great and we appreciate his craftsmanship. 10/10 would definitely recommend.
Chuck Tryon
★★★★★
Rick did an excellent job preparing the bid for my fence replacement and then did a great job of installation.
Response from the ownerChuck Tryon, Thank you!
Eric Weiss
★★★★★
Had my gate and about 12' of fence replaced on the side of my home. Ryan and Eric did an awesome job! Super professional and terrific craftsmanship. Extremely happy with their work.
shane mayhugh
★★★★★
Rick is the man!
Seth Curry
★★★★★
Their communication was great and completed the project quickly. I highly recommend.
Rick Lang
★★★★★
Everyone I talked and dealt with were very friendly and professional. They did a great job on our fence and we are very happy. Rhonda was very responsive and helpful, in particular.
Pumpkin Seed
★★★★★
A lot of customers with years of experience. Communication & problem -solving skills are very good although longer waiting time because of the storm at that area & other things to get appointment & to get installed . We like the fence which is nice ,done by crew with administration team members.Good Job!
Serving Verdigris & The Entire Tulsa Metro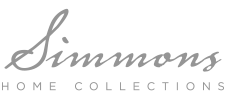 As the Largest Residential Fence Company serving Verdigris... we offer property owners several advantages.
Professional Project Management
35+ Hardworking Team Members
Best Verdigris Fence Company
Since our company's founding in 1955, Empire Fence has worked hard to serve the residents of Verdigris with the best fence construction services available anywhere.
Building on a long legacy of serving families and businesses, we are committed to delivering creative solutions using the best fence materials and technologies.
Affordable Fence Construction Verdigris, OK
One of the things that sets Empire Fence apart from our competition is our solid straightforward pricing. Verdigris property owners may qualify for our NO DOWN PAYMENT option, and every fence carries Empire's 1-Year Comprehensive Warranty.
Verdigris Residential Fencing
Verdigris residential fencing choices include: wood privacy fence, round rail or ranch rail fence, chain link fence, rail with chain link, wood fence with metal posts, FenceTrac premium fence, wrought iron or decorative metal fence, automated gate openers, custom fence design.
Where Empire residential fencing is used: backyard privacy, pool privacy, pool security, patio privacy, deck privacy, automated entry, and other locations.
Verdigris Commercial Fence Contractor
Verdigris commercial fence options include: Ameristar, chain link security, wood privacy, round rail, ranch rail, chain link, rail with chain link, wood fence with metal posts, wrought iron, decorative metal, custom fence design.
Protect your visitors and your property with a new fence: HOA perimeter, industrial security, yard perimeter, retail fencing, restaurant fencing, multi-family properties, pool privacy, pool security, golf course security, railings & walkways, patio privacy, deck privacy, automated entry, and other locations.
Verdigris Area Fence Gallery
Get a Quote For Your Next Fence